Back
August 2, 2021 / CPOVs
People Shouldn't Take Themselves Too Seriously and Neither Should Brands
Courtney Marlow, Public Relations & Social Media Manager
As a Social Media Manager, I'm always looking for inspiration from well-known brands, as well as hidden gems who are killing it in the social space. Bringing ideas back to the team has not only sparked creativity and gotten our wheels turning, but more importantly has taught me to never underestimate the power of humor. 
Whether it's a new TikTok challenge, trending Twitter thread, or out-of-the-box content lane on Instagram, there is something to be said about a post that tickles your funny bone. Bigger budgets and higher produced content aren't necessarily your ticket to loyal followers or a spike in sales. To put it simply, people shouldn't take themselves too seriously and neither should brands (most of them, anyway). 
We've taken this to heart when making recommendations for our own clients, encouraging them to keep their social media content conversational, witty and in-tune with their audiences' sense of humor. Doing so has taught me the importance of differentiating your brand and finding ways to highlight what makes you, you. From pulling an April Fools' prank announcing that UNO Pizzeria & Grill was getting rid of deep dish, to hopping on trends with the Gorton's Fisherman and designing the ultimate Fisherman Starter Pack, we continue to see high levels of engagement when keeping 'laughs' in mind as an important KPI!
Looking for inspiration? Over the past year I've stumbled across some must-watch accounts that have drawn me in with humor and keep me eagerly awaiting their next move. Here's a roundup of brands to follow during your lunch break today: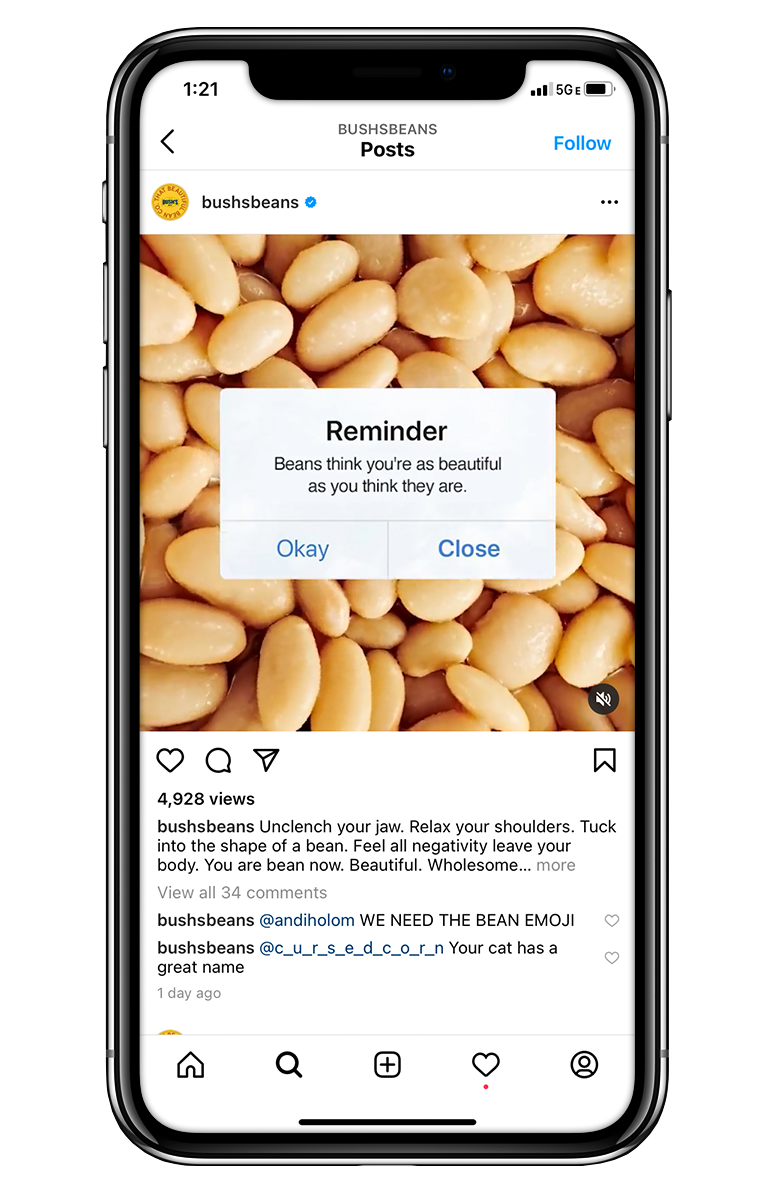 Bush's Beans: Yep, beans. Most wouldn't peg them to be funny, let alone have such an ownable presence on social media, but they certainly do. From short and witty tweets, to inspirational Bean Thoughts and a recent bean-inspired backyard giveaway, they really are killing the bean game.
Wendy's: Wendy may look sweet and innocent, but you can always count on her to bring the sass. Be sure to mark your calendar for the next National Roast Day so you can witness @Wendys poking extra fun at its competitors and customers. This year Sun-Maid, Triscuit, T-Mobile and OREO were a few of the brands who stepped up to the plate to be roasted. 
Bud Light: Welcome to meme city. @budlight is exactly what beer lovers want and need. From humorously sharing reasons to crack open a beer, to joking about relatable moments at parties and everyday life, Bud Light will keep you laughing as you're sippin'.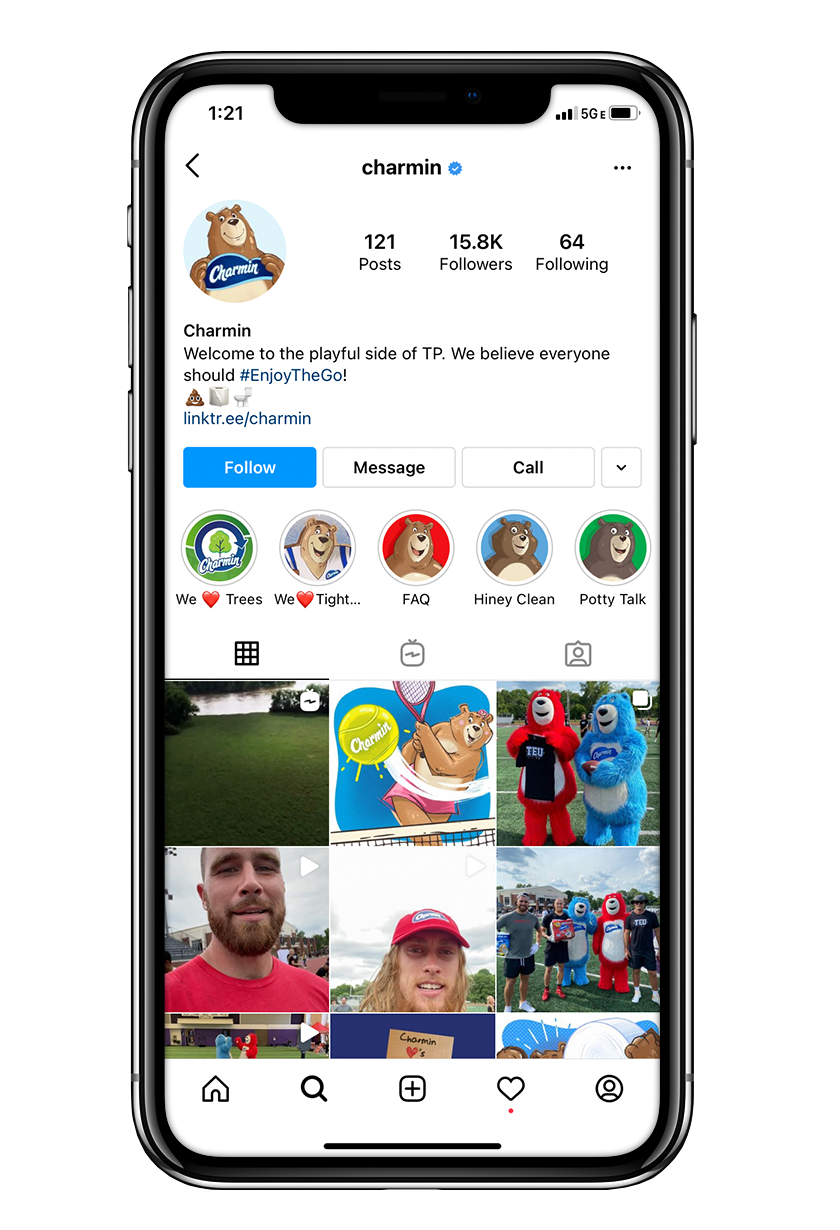 Charmin: Yes, toilet paper can be funny. Keep your eye out for the latest bathroom-spired puns and thoughts during events including Wimbledon, the NFL draft and the Oscars. Tied to their #tweetfromtheseat series, Charmin is a great example of a brand who takes a product that most people don't talk about, and opens people's minds using humor.
Totinos: We've all craved pizza rolls at some point in our lives and Totinos taps into everyday moments we can undoubtedly relate to. From having a rough day and burning your mouth, to serving up appetizers or ending your day with a glass of 'wine', Totinos hilariously keeps its products top of mind. 
Bottom line? Numbers matter but so do laughs. After all, I've got Bush's Beans in my pantry, beer in my fridge, Charmin in my bathroom, frequent late night Totinos cravings and a real hankering for a frosty from Wendy's. Now that's what I call marketing…